Restaurant Partners Strive for Healthier Eating Options
We've heard from a lot of parents who are asking for more healthy eating options, including gluten-free, low fat, vegan and vegetarian. Several of our restaurant partners already have wonderful menu choices, and still others are working hard to create new options that we can add to our menus. Chick-Fil-A is one partner that has been working with us to provide healthier eating options.
Chick-Fil-A now serves healthier combos and many of these entrees-only are now offered through Dishes2u.  Here they are: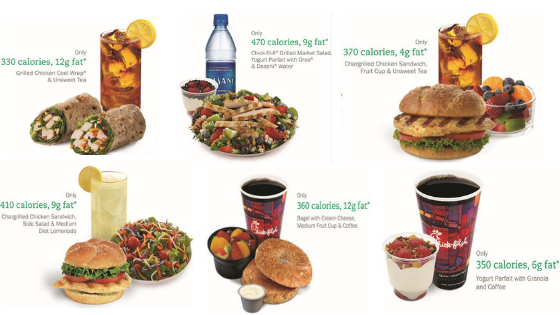 They also provided us with an updated nutrition chart for all of their foods, which can be found here .
We know what a challenge it can be choosing healthy eating options for your kids while making sure they'll love what they eat. We're dedicated to continuing our work with our restaurant partners to get more in-depth information on food choices as well as suggestions on menu pairings that are both nutritious and delicious. Please note that some of our vendors offer entrees, combos, a la carte items and drinks; some don't offer combos or entrees. It just depends on the vendor.
As always, we appreciate all the feedback we've received from parents about our lunch services. Be sure to visit our restaurant partners page to get a full, updated list of all the restaurants we currently offer. Don't see your neighborhood favorite on the list? Contact us with your suggestions at customercare@dishes2u.com!
Share This Story, Choose Your Platform!