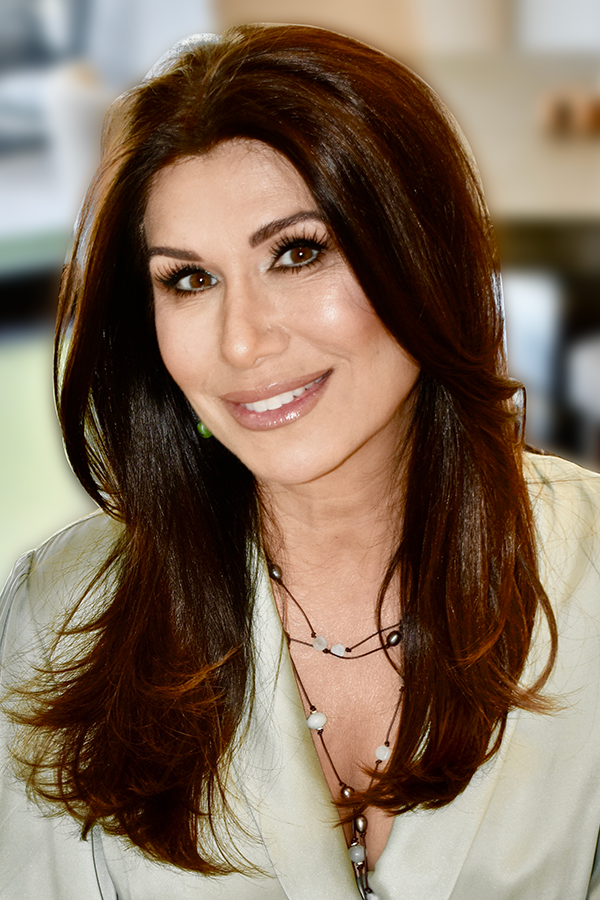 Good food, hospitality and customer service are in Devi's genes.
As a little girl growing up in London, she lived in the flat next to her grandmother's bed and breakfast. She learned first-hand that genuine hospitality and unrelenting customer service were the keys to success. She also witnessed how much the guests appreciated the hearty, healthful meals served daily. Meals that fortified the guests for their journeys.
Devi carried these lessons with her as she crossed "the pond" and established roots in California. There, through hard work and dedication, she rose through the ranks to become a highly respected food industry executive. Devi was also a partner in two restaurant ventures in Arizona.
While still working full-time in the Food & Beverage industry, Devi moved to Arizona and started a family. It was during this time, as she was raising two children, that Devi realized the shortcomings of school lunch programs and the challenge of preparing "brown bag" lunches her kids would eat and enjoy.
So, armed with the insights of motherhood and her food industry acumen, Devi launched Dishes2U – an innovative approach to school lunch. Her vision was to make kids feel excited about lunchtime and to promote healthy minds and bodies, while fueling productivity. Since 2010, Dishes2U has delivered fresh, healthy meals to students and staff at schools nationwide.
Devi earned a Bachelor of Arts degree in Business Administration from Hammersmith & West London College in London, England. For fun, Devi enjoys travel, theatre, hiking, entertaining, and spending time with friends. Devi is a community volunteer and has a special interest in children and education. To help combat childhood hunger, Dishes2U donates funds to Title 1 Schools.
Under Devi's leadership, Dishes2U has grown from serving a few schools in Arizona to several schools across the country and she looks forward to the company's continued expansion.
Shannon is originally from St. Louis and brings a mid-west sensibility to Dishes2U. She has been by Devi's side for six years and came to Dishes2U armed with 30 years of experience in the restaurant management business.
While Shannon officially serves Dishes2U as the Controller, her true value is in her ability to seamlessly onboard and manage new restaurant partners and schools. Shannon understands how restaurants operate and therefore can efficiently train restaurant staff on SOPs, allowing new restaurant partners to increase their profit margins by aligning with Dishes2U. Additionally, her bookkeeping wizardry keeps everyone happy with timely and accurate accounts payable.
Shannon is also responsible for onboarding new schools. She not only gets new schools up and running on the lunch ordering platform, she also trains school volunteers and tracks receivables and incentives to leverage the school's ability to use Dishes2U as a fundraising tool. This equates to happy kids and happy schools.
Shannon's passions are sports, music, entertaining and family. She is a superb cook and loves to host large meals where families break bread together – a nod to yesteryear when families gathered 'round the kitchen table for wholesome conversation and connection. Shannon earned a Bachelor of Science degree in Psychology and Business Marketing from Florida State University in Tallahassee, Florida.
Shannon is excited to be a part of Dishes2U's continued expansion and her role in onboarding new restaurant partners and new schools, while providing exceptional responsiveness and client service to all stakeholders.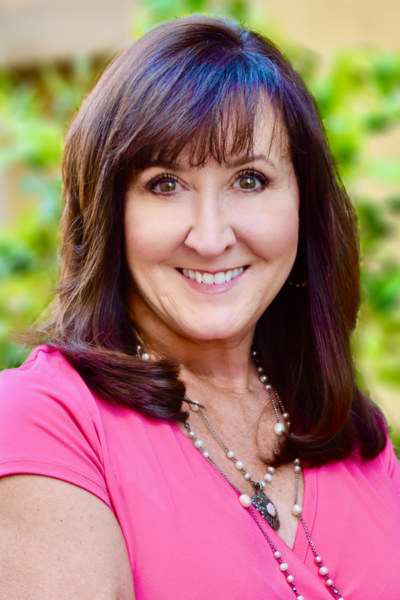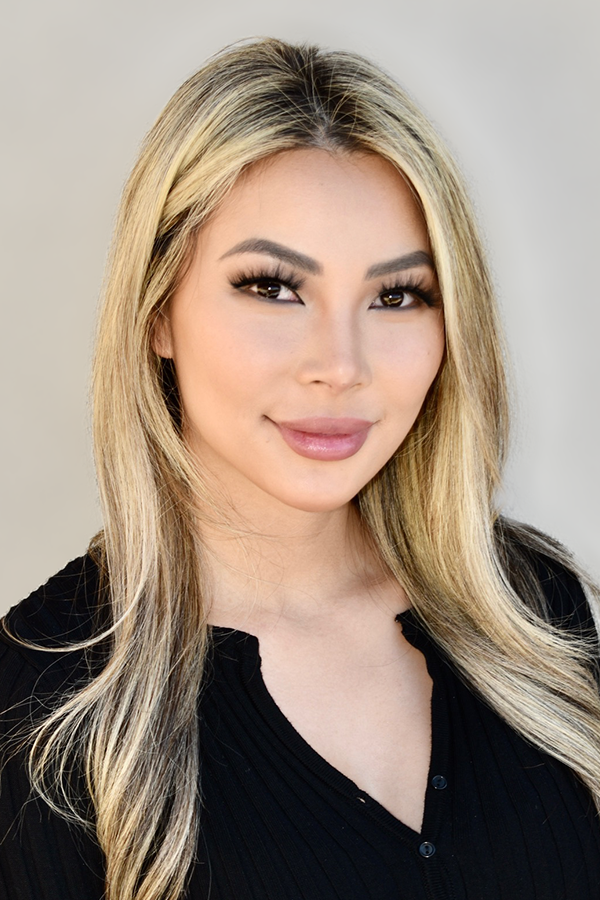 Linda is the newest team member to join Dishes2U and comes to us with a wealth of customer service and "front office" experience. She has been delighting clients in various industries, from healthcare and legal to beauty and now food services.
We say that Linda has OCD – she's Obsessively Compulsive about Details – and brings her detail-oriented skillset to benefit the families, schools and restaurants served by Dishes2U. At Dishes2U, Linda will be responsible for keeping all the balls in the air and serving as a communication liaison between the students and staff, restaurant partners, and the school volunteers who distribute the lunches. In addition, she will also take a lead role in onboarding new restaurant partners as Dishes2U continues its expansion – delivering lunches kids love to schools nationwide.
Linda was born and raised in Canada and recently moved to Arizona with her husband and two English bulldogs, Kobe and Kawhi. She is a self-proclaimed foodie and focuses on healthy eating and a healthy lifestyle. She enjoys hosting friends from Canada and showing them all the inherent beauty of her adopted home state. Linda earned a Bachelor of Arts degree in Economics from Carleton University in Ottawa, Canada.
When you contact Dishes2U, it's likely that Linda will be the friendly face and voice behind our quintessential, next-level customer service.
When Wendy talks her energy is palpable. But when she listens, she really listens. She's a ninja at needs assessment and truly understands what people want. This is a gift – and she brings this gift to Dishes2U.
It's no surprise that Wendy understands people. She is a salt-of-the-earth Midwesterner who was born into a retail family business. As a youngster, she worked in the business and learned first-hand how to talk to customers, how to anticipate needs, and how to provide world-class customer service.
At Dishes2U, Wendy is responsible for identifying and recruiting new food purveyors in the growing markets served by Dishes2U. However, her role transcends "recruiting" – her goal is to develop long-term relationships and bring new restaurants into the Dishes2U family. She also conducts needs assessments with new schools to be sure that the restaurants are tailoring menus to meet each school's unique needs. Overall, Wendy focuses on the entire customer and vendor experience.
Wendy is an active, outdoor enthusiast and describes herself as a "go, go, go girl." She is also an animal whisperer. Wendy has volunteered at animal sanctuaries and participated in animal assisted therapy programs. A fun fact is that she's an animal massage therapist certified in the Tellington TTouch Method. Wendy attended the University of St. Thomas in Saint Paul, Minnesota.
Wendy is excited to develop relationships with new restaurant partners and bring customized menus to schools across the United States.