Meet Our Newest Restaurant Partners at Dishes2u!
We're always looking for fantastic new restaurant partners to join the Dishes2U family in helping us bring delicious lunches to our schools. We've added a few new restaurants we'd love for you to meet!
Rusty Taco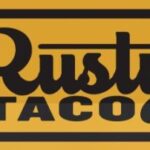 Rusty Taco offers authentic flavor with fresh ingredients. Inspired by the street tacos the founds knew and loved, Rusty Taco now offers handmade tacos, breakfast tacos, nachos and much more!
Qdoba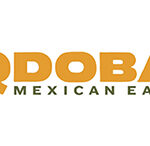 Qdoba offers bold, unique, and fresh Mexican flavors in every bite. Food is prepared in-house and by hand. Their menu includes burritos, bowls, quesadillas and even breakfast!
Spinato's

Spinato's offers handcrafted pizzas and pastas, as well as sandwiches, calzones and even desserts. Many of the items on the menu are original family recipes!
We're thrilled to have these new local restaurants join the Dishes2U family! We know the kids will love these new food options, and so will their parents! Want to see who else brings healthy, delicious, and exciting options to our Dishes2U schools? Meet them on our Restaurant Partners page!
Share This Story, Choose Your Platform!