Dishes2U: A Year in Review and Looking Ahead to 2018
It's hard to believe another year just flew by and we're already in to 2018!  2017 was a fantastic year for Dishes2U™ and we wanted to take a moment to highlight a few special milestones and events that made it a banner year and how we're looking ahead to 2018.
First, we were fortunate enough to bring many new schools and companies into the Dishes2U™ family and are honored to be given the opportunity to provide healthy, delicious and nutritious meals to students and employees. Parents love the idea of knowing what their kids are eating every day since they can go online and order meals for their kids from some of their favorite local restaurants. Students love that they can get a lunch delivered straight to their school from such restaurant partners as Boston Market, Herb Box and Panera Bread to name just a few. Businesses love the convenience of lunch being delivered to the office to avoid the hassle of the lunchtime dash to find a healthy lunch during the lunch hour rush. With Dishes2U™, everybody wins! We also brought on board several new restaurant partners that our clients just love, including Delicious Eats, Even Stevens and Rincon Market.  Several of our restaurants offer items that are gluten free, dairy free, kosher, organic, or vegetarian. We're always looking for new local restaurants to bring on board and appreciate the suggestions that people have shared of who they'd like to see added to the Dishes2U™ restaurant family. Keep those suggestions coming!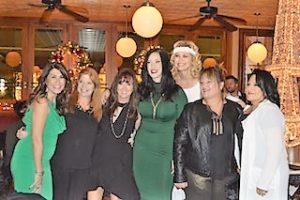 We've added two new videos to our website to help illustrate how to use our online lunch order program. If you haven't taken a moment to check out our videos, be sure to do so! They're fun and informative.
Our new website was also launched in 2017, showcasing our services for schools and businesses, our blog, our videos, and our restaurant partners. You can also meet the Dishes2U™ team and learn about all the friendly people that make Dishes2U™ awesome.
So, what's ahead for 2018?  We'll continue to work on improving our services, making ordering healthy and nutritious lunches easier for schools and businesses. We'll keep adding to our menu options to give our clients an even greater variety of lunches to choose from. And we'll keep connecting with our clients and restaurant partners through our social channels such as Facebook, Twitter, Instagram, Yelp, Google Plus and LinkedIn. Be sure to connect with us everywhere to stay in the loop, and if you've tried our service, we'd love a review! You can even sign up for our newsletter to get the news delivered straight to your inbox.
Thank you to everyone who helped to make 2017 such a success. Here's to a healthy 2018!
~ Devi
Share This Story, Choose Your Platform!