Dishes2U Welcomes Jimmy John's as its Newest Restaurant Partner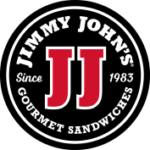 Dishes2U™ is excited to announce that Jimmy John's is now an official restaurant partner! Jimmy John's serves from-scratch food made with fresh ingredients. Their food is simple; it's clean, and it's fresh! They use locally purchased produce, and their meats and cheeses are brought in fresh daily and hand sliced. They bake their French bread all day, every day.
At Dishes2U™, we're always looking for new restaurant partners that can offer healthy, delicious and nutritious lunch options to our clients, so we're thrilled to have Jimmy John's join us!
Is there a favorite local restaurant you'd like to see added to our restaurant partners list?  Contact us and let us know! We'd be happy to reach out to the restaurant and see if they'd like to be a partner too!
Share This Story, Choose Your Platform!