Dishes2U Attends Back-to-School Events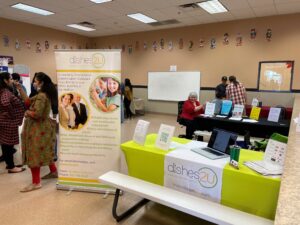 With the school year starting back up, we've been exceptionally busy welcoming new and returning schools to the Dishes2U lunch program by attending back-to-school events.
Dishes2U is always involved in back-to-school events to help promote our lunch program. We often are accompanied by several of our restaurant partners who take the opportunity to hand out samples and promote not only their involvement with Dishes2U but their own individual restaurants as well; a win-win for everyone! Our back-to-school events include live demos of the Dishes2U service, from how the service works to setting up an account and how to order lunches. We also take the opportunity to let teachers know of the benefits extended to them through our program. Teachers and administrators can enjoy a lunch purchased by an appreciative parent; very popular, especially during Teacher Appreciation Week! We also let them know about the added benefit of adding their own kids to their Dishes2U account so that they too can enjoy our school lunch delivery program.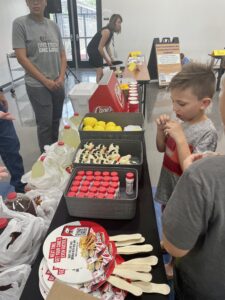 For those schools who have back-to-school events we're unable to attend, we make sure that we provide all the goodies needed for them to share with parents and teachers to make them aware of our program, providing instruction and an added $50 lunch credit bonus for sharing our services to their incoming students and parents in our absence.
While any of our restaurant partners are invited to accompany us for these events, we're fortunate enough to frequently be joined by restaurant partners Chick-Fil-A, Raising Cane's, Panera Bread, Inchin's Bamboo Garden, Angelo's Italian Ice, Fired Pie, Pizza Hut and Venezia's.
We're excited about another school year and look forward to continuing to work with schools throughout the nation. Here's to another great school year!
Share This Story, Choose Your Platform!